Congratulations Paddy Harkin, Sportsperson of the Month!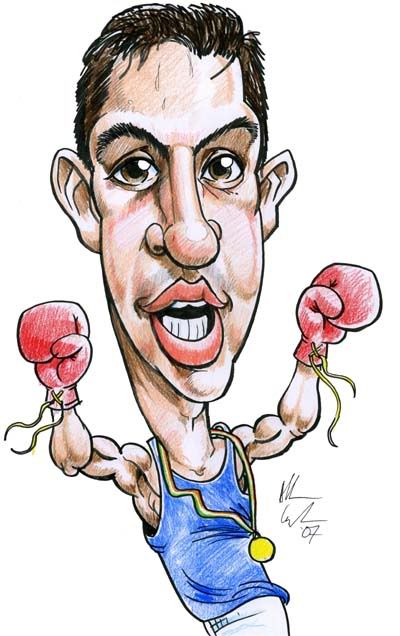 Congratulations to
Paddy Harkin, Donegal Boxer
and this month's winner of the Inishowen Independent's Sportsperson of the Month Award. Paddy will be presented with the above
caricature
by moi!
Allan Cavanagh caricatures make excellent presents and gifts for birthdays, weddings and retirements
. For more details you can
contact me here
.
Labels: Allan Cavanagh, art, awards, boxing, caricatures, Cartoons, Donegal, Inishowen, Inishowen Independent, newspapers